Help kitty count and sort the cakes! In this game, preschoolers will practice counting from 1 – 3 as well as sorting objects.

Scan to play on your mobile device
Look at the cake on the sign in front of the box by kitty and then drag three of the same type of cake on to the box.
There are two levels in this game. In the first level, the correct cakes are slowly flashing to give visual cues to youngsters as to which cake they need to click. In the second level, the cakes don't flash therefore the young one is on their own when it comes to finding the correct cakes!
Tip: Count each cake as it is added to the box
---
More Free Online Counting Games
Check out our range of counting games which will help young ones practice counting from 1 – 10 here – Free Online Counting Games.
---
Learning Outcomes
In this game, youngsters will reinforce their counting skills from 1 – 3. They will also start to develop sorting skills, as they identify and sort objects which are the same.
---
Download Kitty Coloring Page
---
How to Play Count and Sort Game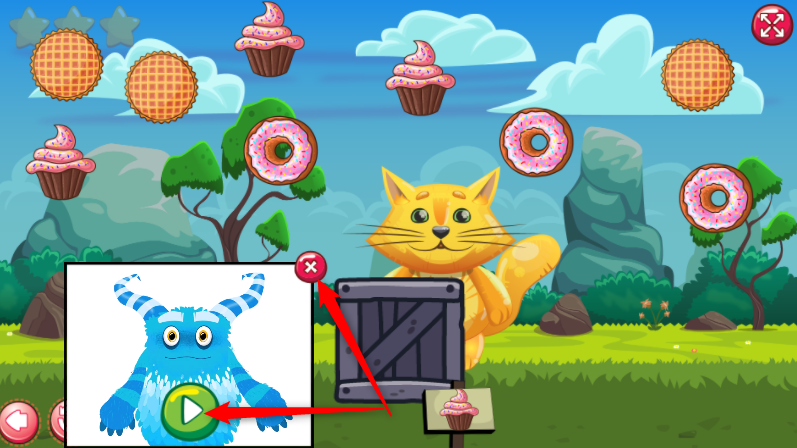 Click on the play button to hear the monster give instructions or click the x to shut the video window.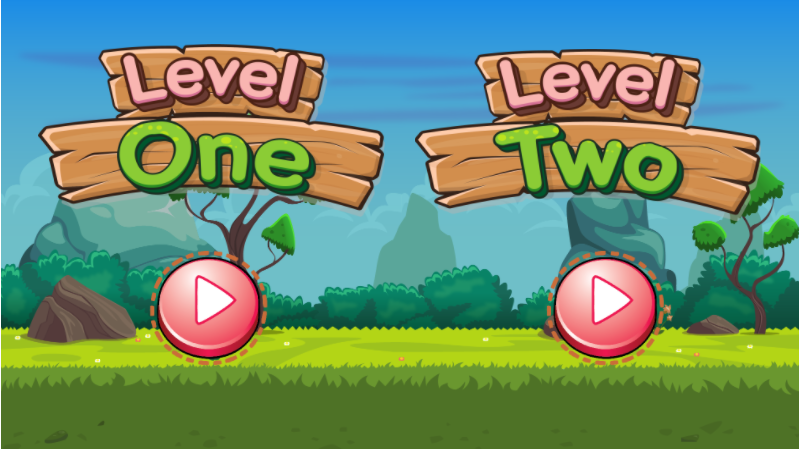 Choose which level you want to play with your young one. In level one, the correct cakes pulse to make it easy to find the correct ones.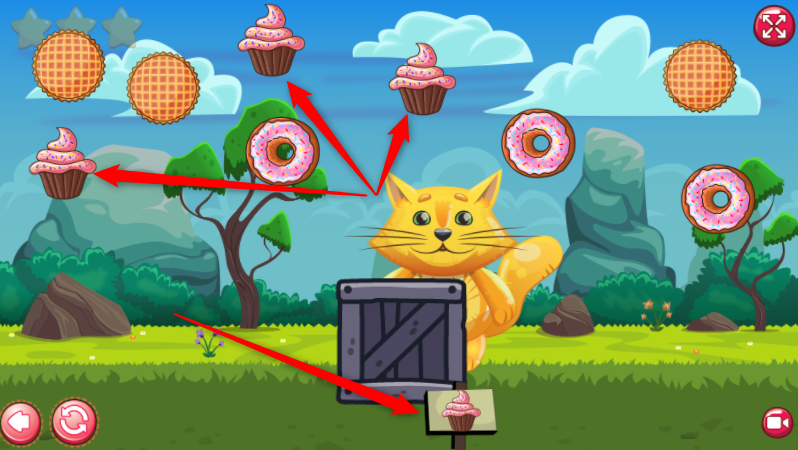 Look at the image at the bottom of the page and then find three more like it.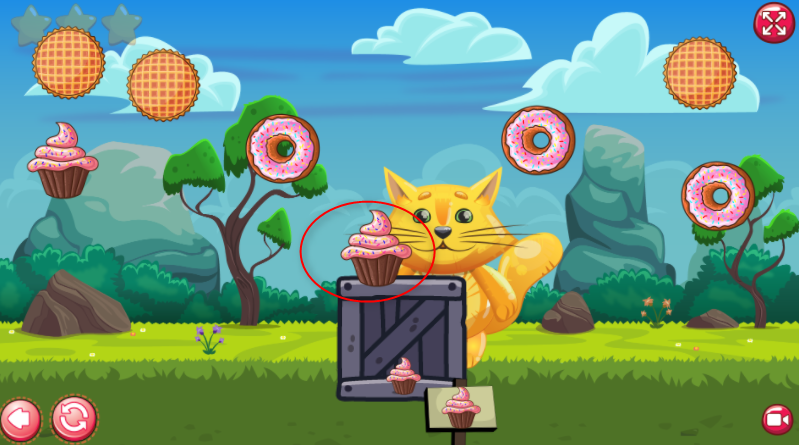 Drag each of the correct cakes onto the box in front of kitty.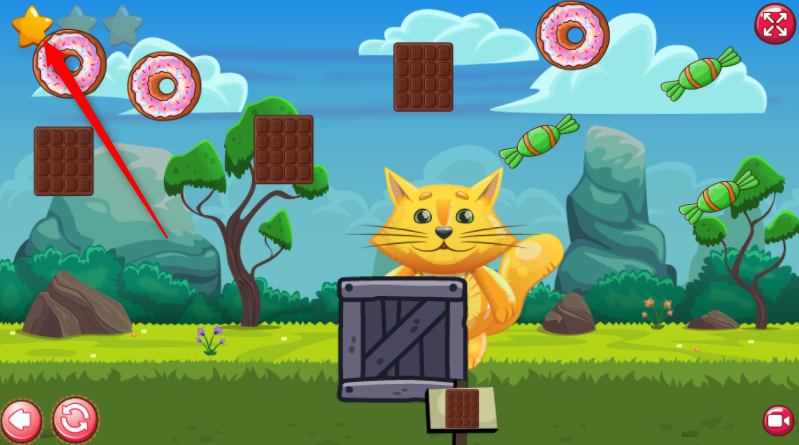 Get a star each time you clear the page of cakes !
---
Sign Up To Our Newsletter 🙂
Sign up to our newsletter to learn when new games and resources are added to the site:
The form you have selected does not exist.
Tips for Playing Free Online Games For Preschoolers and Pre-K
Here are some tips for playing our free online games:
Keep the sound on where possible to allow your young ones to hear as well as see the numbers
Encourage your youngster to count aloud and count along with the counting games
Think about how the key concepts can be applied in real life situations
Bookmark our site so you can come back and play new games
---
Pin This!
Help us spread the word by pinning the image below – thank you 🙂