Welcome to Numboodles! Free online math games for young learners.

"Where learning resources are cunningly disguised as games"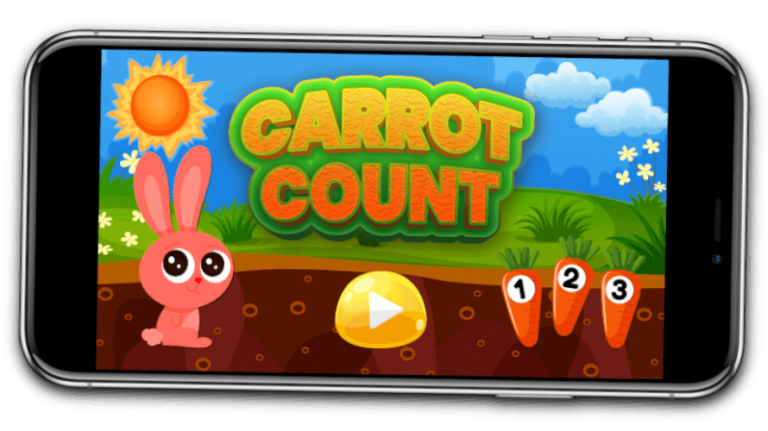 New Games Added Every Week!
Get notified when new games are added!
Mathematics for preschoolers and young learners should be fun. This is why we've created Numboodles – to provide a platform the very youngest of learners can play online games which will help them develop and reinforce key numeracy skills.
Whether it's free preschool math games to help beginners learn to count, free math games for kindergarten students to help develop their sorting skills or subitizing skills, early childhood numeracy games to help build shape recognition – we have an ever growing bank of fun activities to help youngsters develop the rich treasure chest of foundational numeracy skills and concepts that preschoolers, kindergarten students and young learners need.
Numboodles is a learning platform where learning resources are cunningly disguised as games!
Numboodles focuses 100% on mathematics games following successful preschool and early learning curriculum plans.
Our Numboodles club provides progressive games which will take complete beginners from their first 1,2,3 through to confidently being able to sort objects, recognize more or less, count to 20 and beyond – and much more!
New games are published every week to ensure that there is always something new and exciting to play.
Online games are the perfect way to provide math learning resources as they can be played on computers, laptops, phones and tablets. Our games have been designed to work in all browsers and can be played with a mouse or on a touch screen depending on which device you are using.
While apps are great, they lack the clarity of working on a full size screen (plus, of course, there's also the potential for some nasty in-app purchases or inappropriate ad to pop up and spoil the fun).
We have an ever growing range of games, with new games added weekly. The best way to learn more about the types of games we offer is to jump in and take a look! You will find the games are helpfully sorted into 'playgrounds'. 
Here are some of our featured playgrounds:
Our counting games will take complete beginners through from their first 1,2,3 through to counting to 20 and beyond! Find free preschool and Kindergarten counting games featuring a range of funny characters.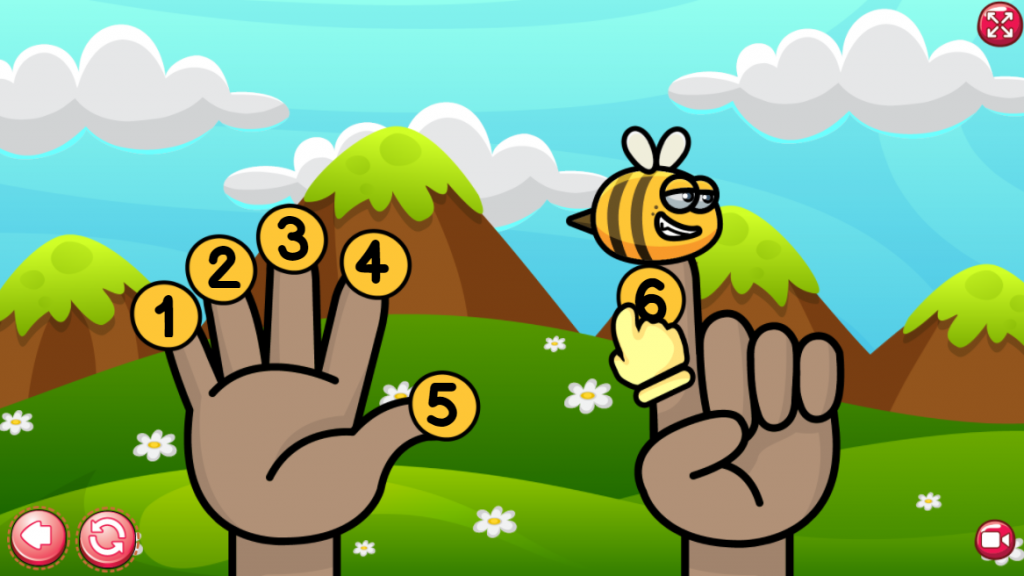 What comes next? These free online patterning and sequencing games for preschool and Kindergarten students will help youngsters develop and understand the concept of what comes next in a pattern. They will learn about patterning and how to identify what comes next in a sequence including ABAB patterns and ABCABC patterns.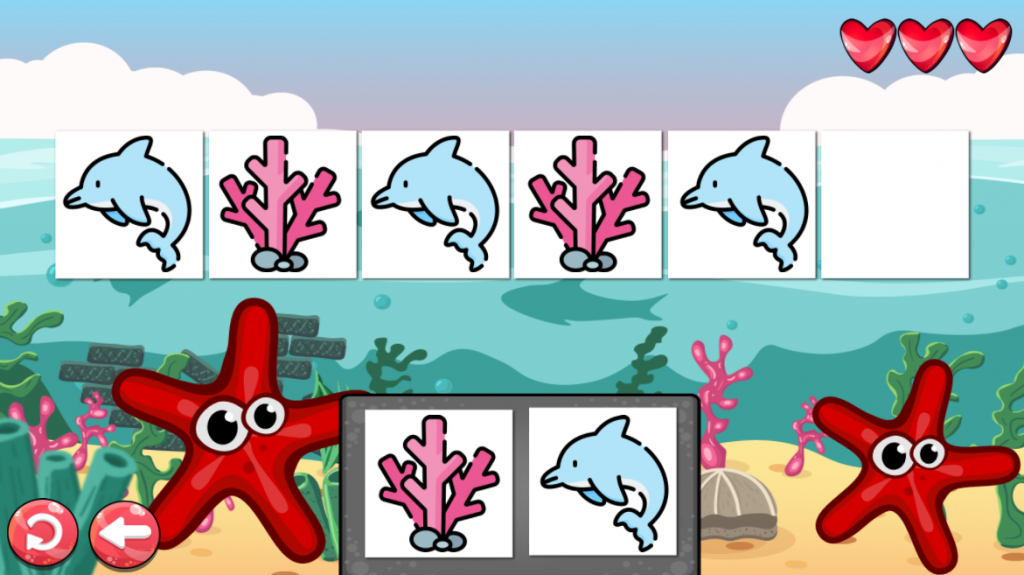 Our 'one more, one less' games are designed to help youngsters begin to understand the concept of addition and subtraction. The games feature a range of characters and themes making them fun to play and repeat.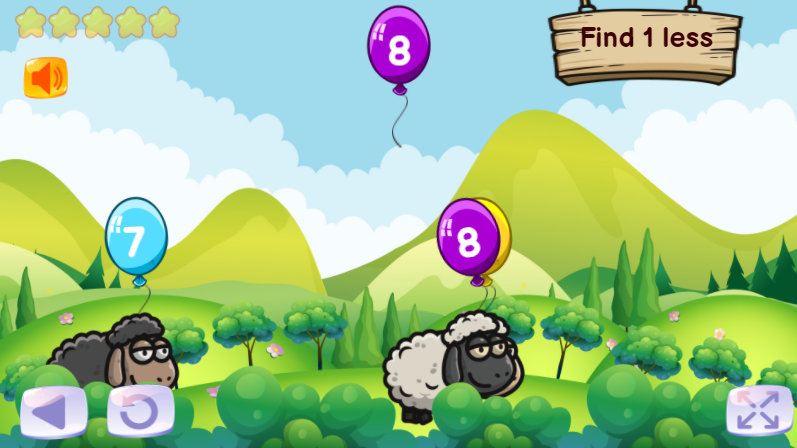 'Find the number' games are great to help youngsters start to recognize numerals and the names of numbers. These games also often feature the opportunity to do some counting practice too!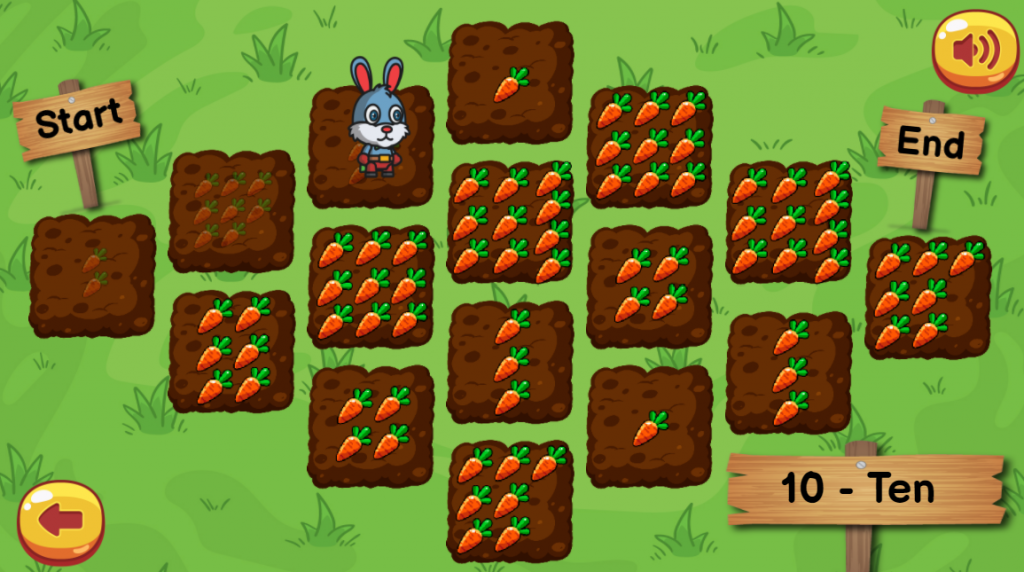 Our more or less games help youngsters practice identifying whether one group of objects is greater or less than another. We have games featuring a range of topics and characters to make playing and replaying engaging and fun!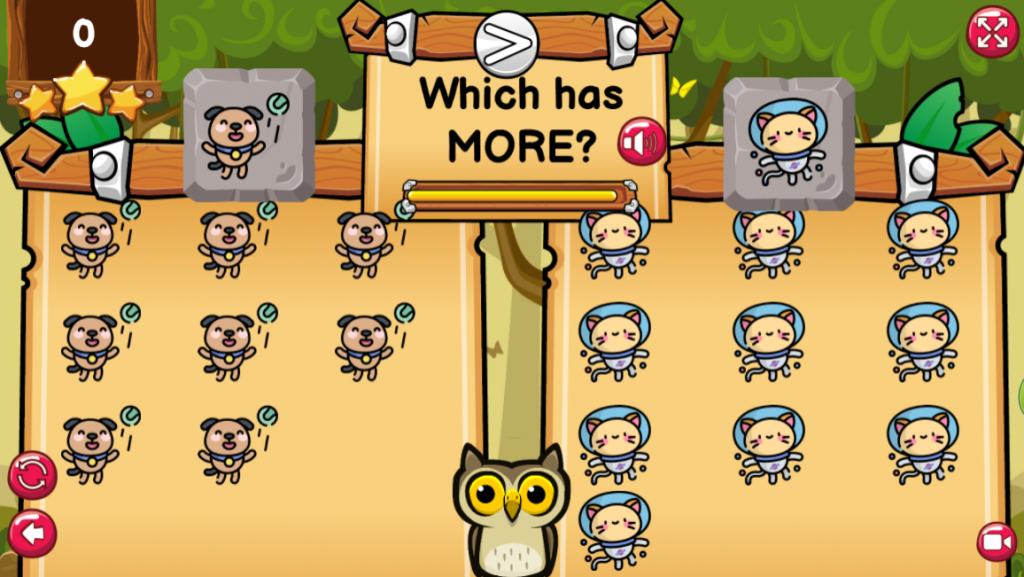 Our object matching games are designed to help young ones start to learn how to identify objects which are the same and which are different. These are fun games to play and we've created games using a variety of themes to engage all students.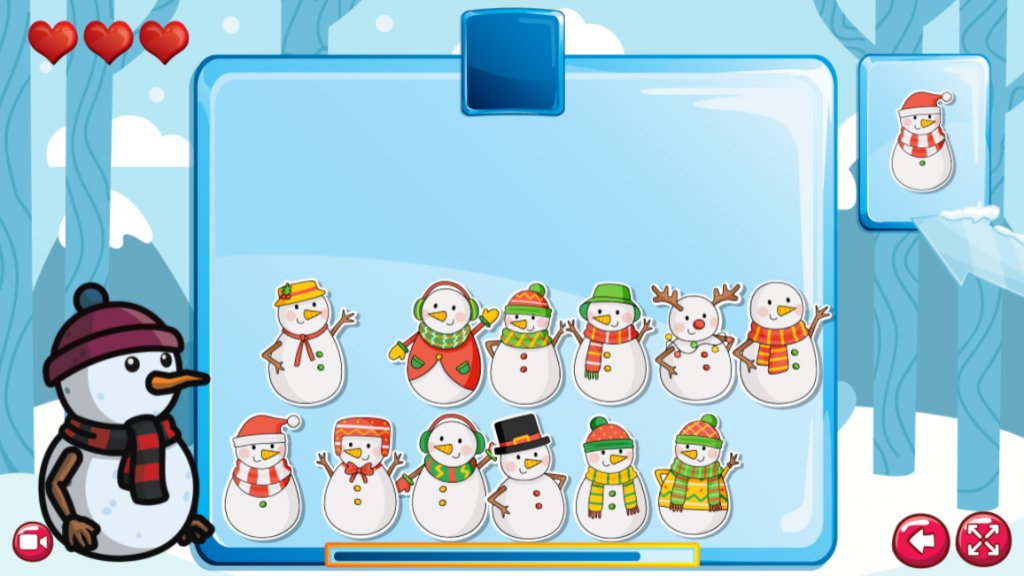 and we have much MUCH more 🙂
Free Online Math and Numeracy Games for Young Learners!
All of our games are free for you to access. However, we need to support the site and our ability to keep creating new and fun games with advertising. If you would prefer an ad-free environment, we invite you to become a supporter of Numboodles 
As a Numboodle Supporter you will have access to all of the games we have in an ad-free environment. For just $2 a month you will have access to: