Match the snowmen! Find a snowman which is the same as the snowman in the window. You can see some more details on how to play this free online game down the page.

Scan to play on your mobile device
Race against the clock and see how many snowmen you can match – but don't make a mistake and lose a life 🙂
Players must look at the snowman at the top of the page and then find another snowman which is the same.

This game is a little more tricky than our mouse match game, as there are more snowmen on each page and when they fall, they tumble at different angles.
---
Learning Outcomes
Youngsters will practice comparing objects and identifying objects that are the same and different.
More Object Matching Games
We have lots more object matching games for you to play here – Object Matching Games
How to Play Our Snowman Match Game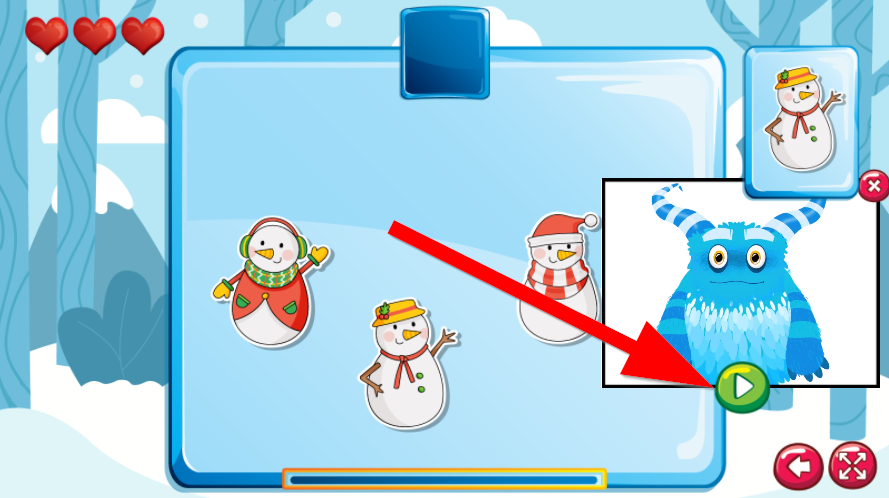 When the game starts, the monster host can show a quick introduction to how to play. Click or tap the play button for instructions. The game starts once the instruction video finishes.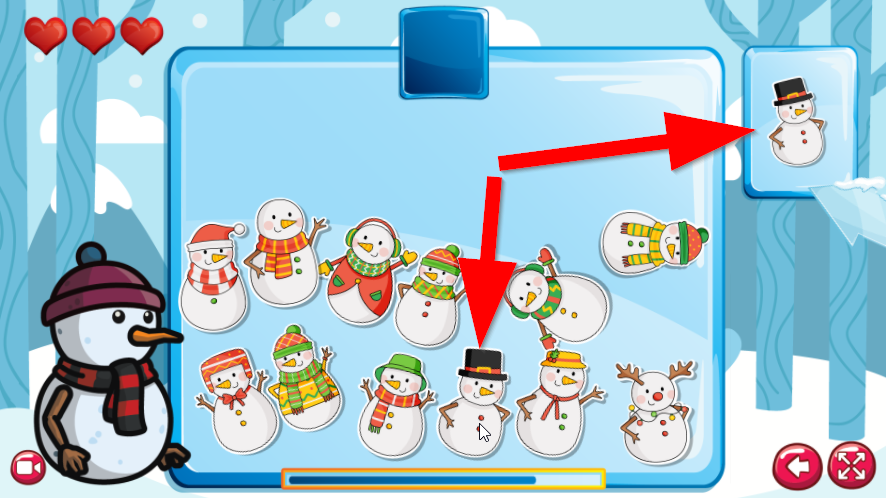 This is a simple game where the player must look at the snowman at the top right and click on the same style snowman in the main screen. Each snowman they correctly match earns a point.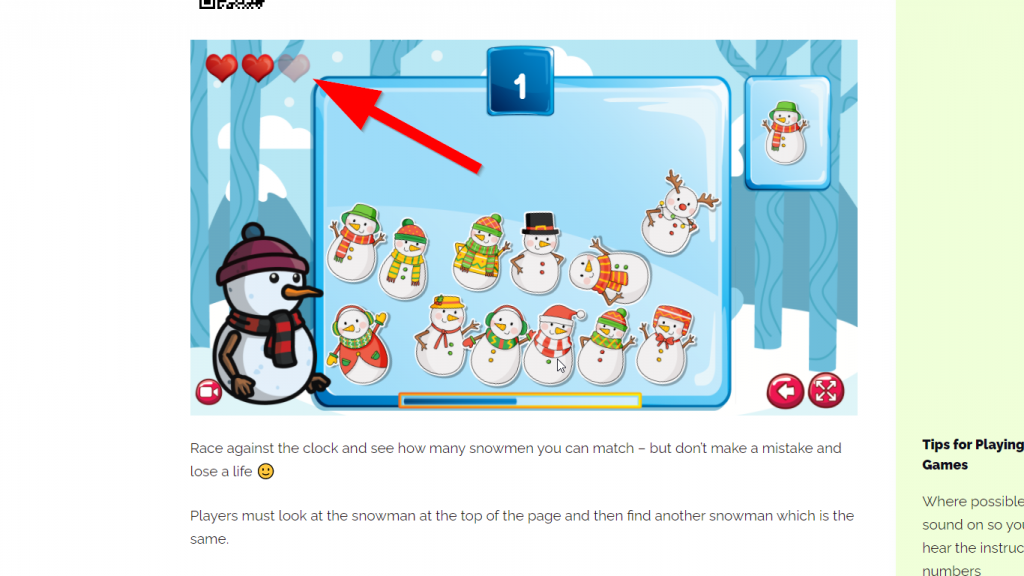 The player needs to be careful as some of the snowmen have only small differences making it easier to make mistakes. If they pick the wrong snowman, they'll lose one of their lives. The number of lives they have is represented by the love hearts at the top right. If they lose all of these hearts, the game will end.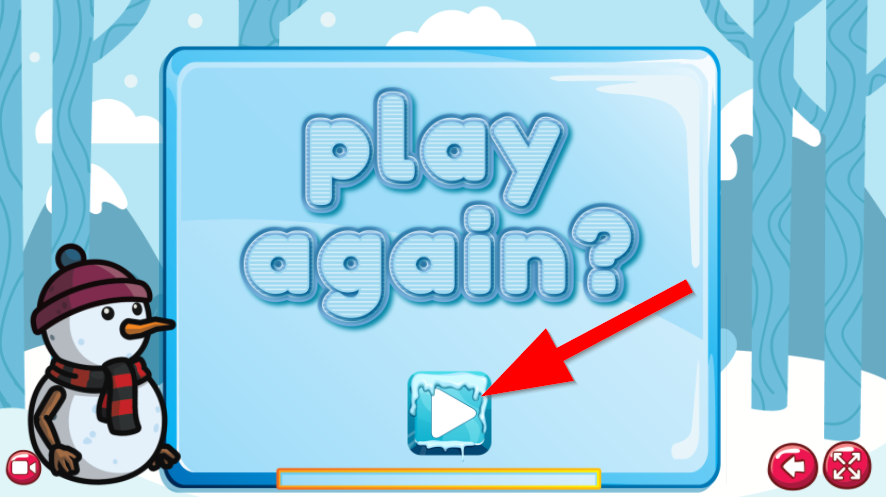 This game is played against the clock and when if finishes, just click the play again button to have another go.
Sign Up To Our Newsletter 🙂
Sign up to our newsletter to learn when new games and resources are added to the site:
The form you have selected does not exist.
Tips for Playing Free Online Games For Preschoolers and Pre-K
Here are some tips for playing our free online games:
Keep the sound on where possible to allow your young ones to hear as well as see the numbers
Encourage your youngster to count aloud and count along with the counting games
Think about how the key concepts can be applied in real life situations
Bookmark our site so you can come back and play new games
---
Pin This!
Help us spread the word by pinning the image below – thank you 🙂